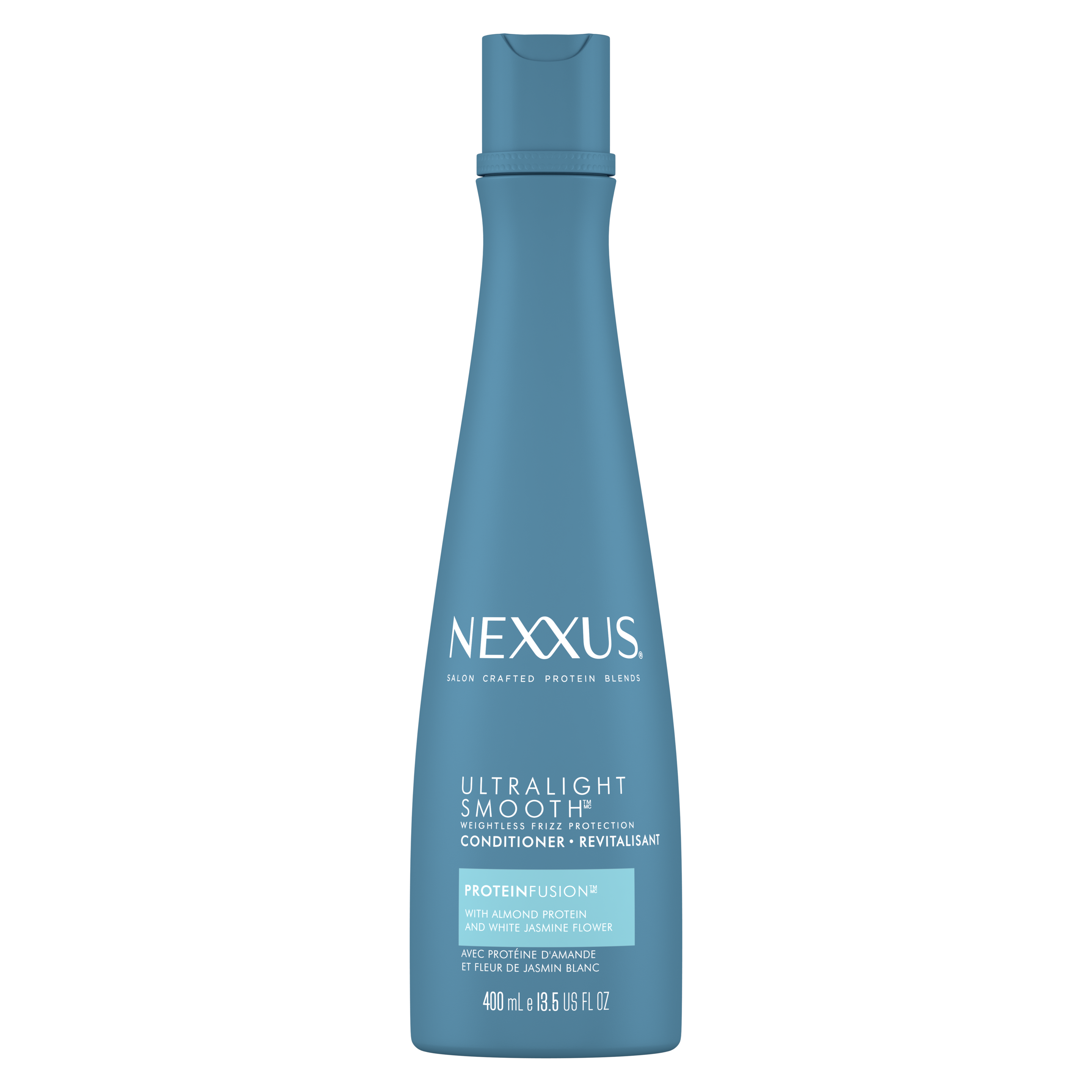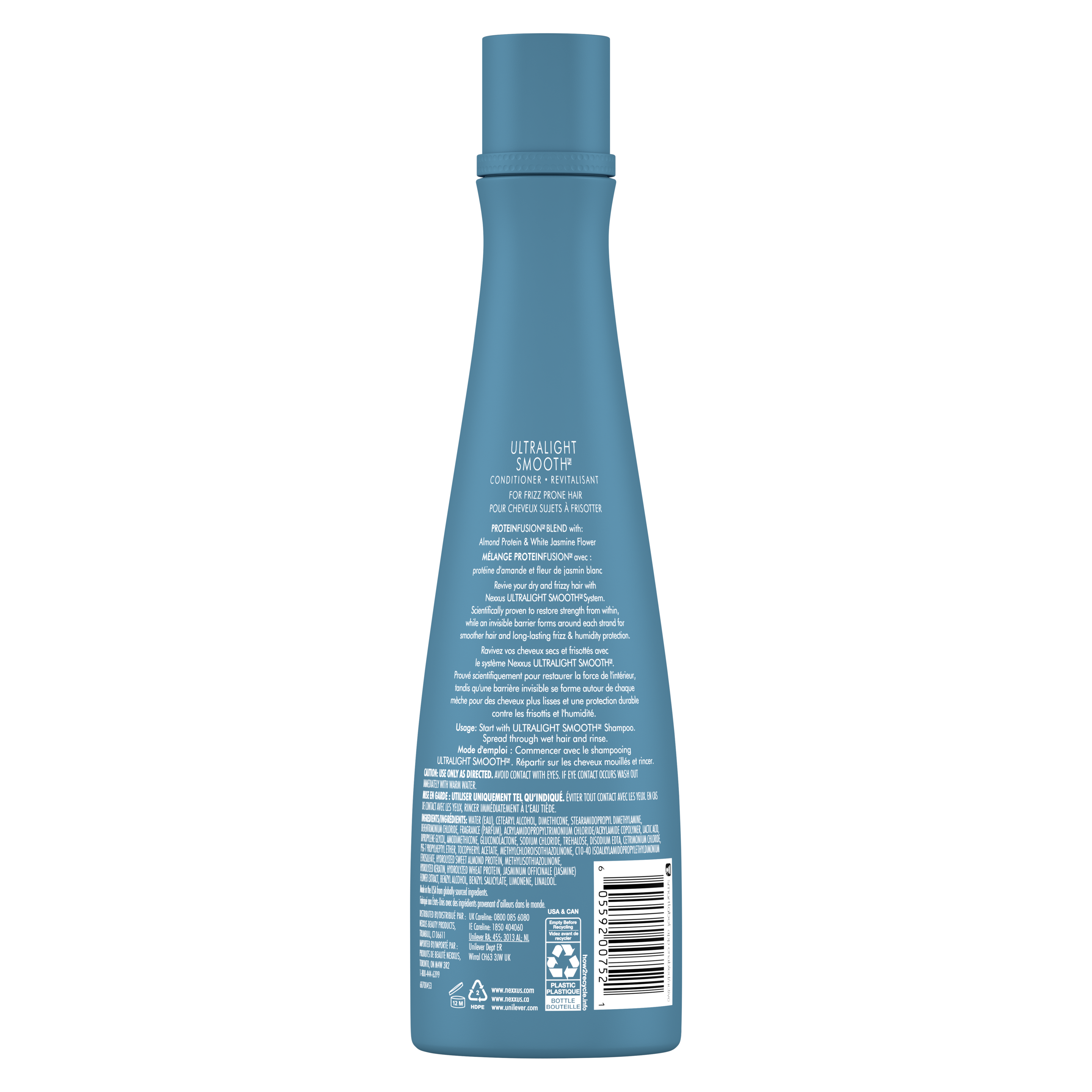 NEXXUS ULTRALIGHT SMOOTH CONDITIONER FOR WEIGHTLESS FRIZZ CONTROL 
Scientifically proven to create strong and manageable strands, our light conditioning ProteinFusion ™ formula combats frizzy hair, adds shine and softness, and prevents against future split ends. 
Born in salon and perfected by science, each Nexxus product is crafted with proteins extracted from nature.
Our team of protein science experts looked at the root cause of frizz, a result of damage to the outer cuticle protein layer. Daily heat styling and even environmental factors can lead to cracks in the cuticle, which cause moisture to penetrate and swell the hair fiber, creating frizz. We created our frizz-blocking formula with almond protein, Jasmine Flower, and 18-MEA lipids, to help boost the cuticle cells' natural hydrophobicity with regular use. Our formula, with this exclusive ProteinFusion™ Blend, strengthens hair from the inside and weightlessly wraps around each hair fiber to create a healthy, invisible barrier that repels water from the outside. 

Nexxus Ultralight Smooth Conditioner uses our exclusive PROTEINFUSION blend to help block out frizz with an invisible barrier